Body Treatments
Hibiscus flower body mask - 30 min. 200 zł
Improves the skin's surface and re-stores the firmness of the tissues. Regenerates, moisturizes and combats the fatty tissues. Anti-aging, revitalizing, refreshing. It soothes irritation and an anti-inflammatory effect.

Algae marine body mask - 60 min. 250 zł
High concentration of mineral salts and trace elements, boosts the natural mechanisms of the cells, stimulates their vitality and increases osmotic exchange. Regenerates, moisturizes, refreshes, firms and tones the skin. Cleanses and gently exfoliates.

Contouring - 60 min. 280 zł
It activates the slimming process. Contours skin – supporting tissues. Eliminates the access of water and forces fast and toxins to be expelled from cells. Remineralizes, revitalizes the skin and restores its' elasticity. Improves microcirculation.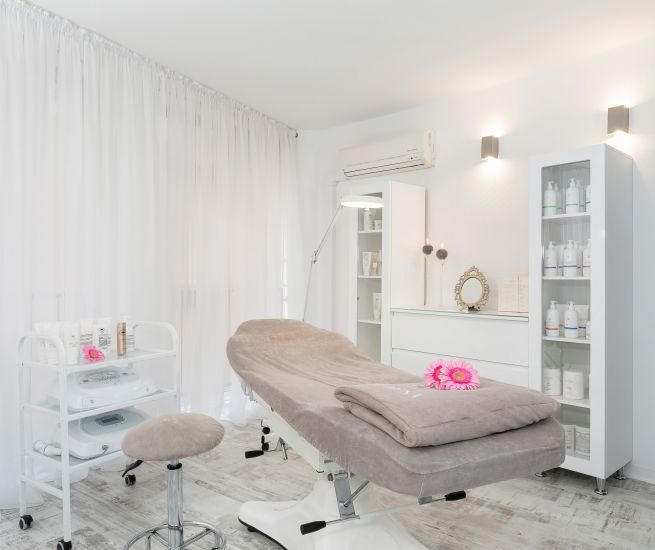 Body Treatments
Treatment DETOX - 60 min. 350 zł
Body treatment with detoxifying action. It enhances tissue microcirculation, eliminates toxins and speeds up the perspiration process. It heals rheumatic and arthritic pains. Nourishes, protects against free radicals and relaxes. Stimulates blood circulation.

Hot – cold well-being - 60 min. 280 zł
A draining treatment to ease and improve blood circulation. It strenghthens, stimulates, remineralizes. Phlebotonic and protective. It nourishes, moisturizes and softens. Immediately reduces discomfort and tiredness of leg.

Radio waves
- thighs – 40 minutes – 250 PLN
- buttocks – 15 minutes – 150 PLN
- stomach – minutes – 150 PLN
A treatment to make the skin plum and radiant, helping to reduce cellulite.
Body Treatments
Brittany: body treatment - 60 min. 350 PLN
Body treatment rich in minerals and trace elements, naturally reinforces and rejuvenates skin cells

Sicily: body treatment - 60 min. 350 PLN
A treatment to nourish, moisturise, relax and smoothen the skin. It has a powerful anti-aging effect and calms any skin irritations. Perfect as a nourishing therapy after the summer.

India: body treatment - 60 min. 350zł
Perfect for autumn and winter evenings, this oyster shell scrub strengthens and nourishes the skin. A linen body mask instantly makes the skin radiant and speeds up its rejuvenating.

Madagascar: body treatment - 60 min. 350 PLN
This coconut body scrub gently exfoliates the skin. Hibiscus flower body mask smoothens and firms the skin, makes it radiant and has an anti-aging effect.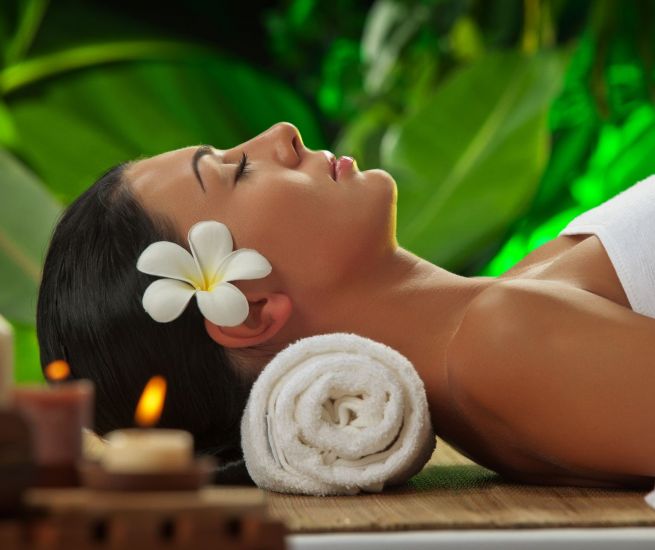 HAND & FOOT CARE
HAND CARE
Biological manicure - 60 zł
Gelation of nails - from 120 zł to 140 zł
Paraffin on hands SPA - 60 zł
Hybrid Manicure - color - 80 zł
Hybrid Manicure - french - 90 zł
FOOT CARE
Spa Pedicure - 120 zł
Hybrid Pedicure - color - 140 zł
Hybrid Pedicure - french - 150 zł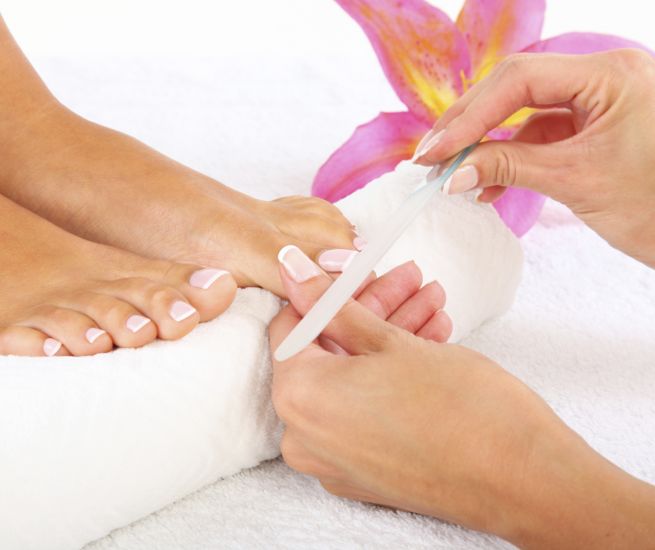 Additional
EYELASH AND EYEBROWS CARE
Henna Eyebrows + eyelashes - 30 zł
Henna Eyebrows or eyelashes - 15 zł
Eyebrows depilation - 10 zł
MAKE-UP
Wedding make-up - 150 zł
Evening make-up - 100 zł
Day make-up - 80 zł
WAXING
Lip - 20 zł, beard - 10 zł
Calves - 40 zł, legs - 80 zł
Hands - 30 zł
Armpits - 30 zł
Bikini line - 50 zł, Brazilian Waxing - 60 zł
Chest - 60 zł
Back - 60 zł
Belly - 40 zł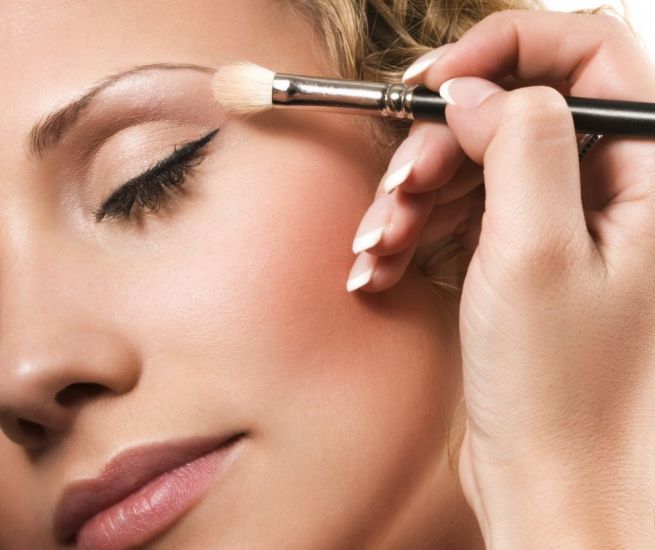 Recommended stay packages
Get to know our offers