TURQUOISE LAKE
The Wolin National Park
The Wolin National Park, created in 1960, includes the largest part of the island Wolin. The special beauties of the Park are: Polish section of the cliffs, well-preserved beech forests, unique delta of the Świna river, the coastal strip of the Baltic, Turquoise Lake and numerous view points.
Turquoise Lake is classified as the most beautiful lakes of the Wolin National Park. It is located on the island of Wolin, in the village Wapnica. Lake owes its name to the turquoise color of water which gives it a unique character and at the same time is a huge attraction to tourists.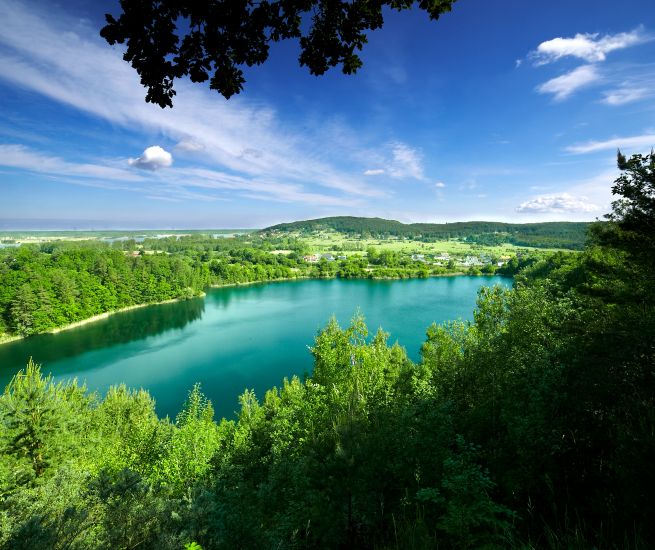 GOSAŃ VIEW POINT
Zielonka Hill
Zielonka Hill (81 m above sea level) is located in the nearby town Lubin less than 5 km from Międzyzdroje. It is a cult place frequently visited by tourists. At the top of the hill there is a view point that is the only place in Poland where at the same time you can see the Delta of the Świna river, Szczecin Lagoon, Wicko Wielkie Lakes and the Baltic Sea.

Gosań view point is one of the many attractions of Międzyzdroje very popular among tourists. The Gosań Mountain (95 m above sea level) is the highest peak of the Polish coast, and also one of the most beautiful landscapes. Situated in the Wolin National Park is one of four viewpoints that are in the park.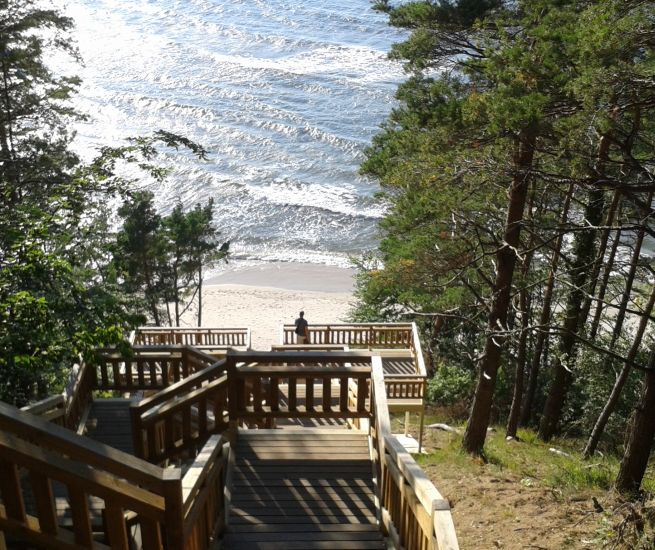 LIGHTHOUSE & FORT GERHARD
Świnoujście
Lighthouse was first lit 1 December 1857. Today is undoubtedly the flagship of Swinoujscie and one of the biggest tourist attractions of its kind. High at 68 meters, with more than 300 spiral stairs, is the highest lighthouse of our coast, but also the highest on the Baltic.

Fort Gerhard commonly known as the East Fort is one of the best preserved nineteenth-century forts, in our part of Europe. It was one of the four basic defensive machines that created the Maritime Fortress of Swinoujscie.