A NATURAL SOURCE OF REGENERATION
Our SPA
We know that your health, well-being and overall appearance are important to you. So, with the sanus per aquam philosophy in mind, we have a wide range of treatments to help you look good and feel great. When you have one of our treatments you can be confident that it will be performed to perfection by our specialists. We guarantee that you'll get the ideal treatment for your needs with amazing results - true beauty and health.

The word spa is an abbreviation of the Latin phrase sanus per aquam which means "health through water". Spa used to mean treatments and therapies based on formulas that use the beneficial properties of sea, spring and thermal waters, different massage techniques and baths with added extras for a relaxing treat.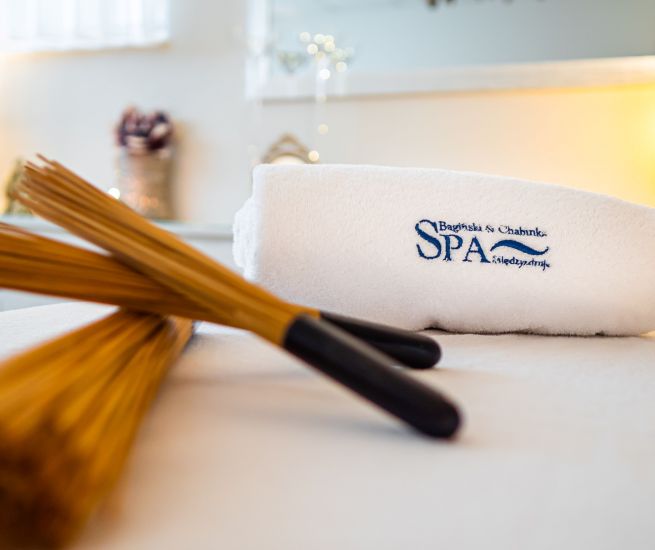 The Spa & Wellness reception desk
is open from Monday to Saturday from 9 am to 5 pm. To book a treatment call: 91 32 67 287 or e-mail: spa@miedzyzdrojespa.pl
RELAX & RECREATION
Swimming Pool
& Jacuzzi
During your stay you can make use of a 6m-wide, 12m-long and 130cm-deep swimming pool with hydro massage and a water fountain. After your swim, relax on a comfortable sun lounger in the recreation area. The complex also features a spacious jacuzzi. Jacuzzis are known to have a positive effect on both your physical and mental health. A hydromassage helps soothe away arthritic pain and headaches, while the warm water stretches collagen fibres and relaxes stiff muscles. Next to the swimming pool you'll find steam bath and sauna facilities.
We are a "Family-Friendly Hotel", so our pool complex has plenty of inflatable toys to ensure a fun time for you and your little ones.

The swimming pool complex is open daily.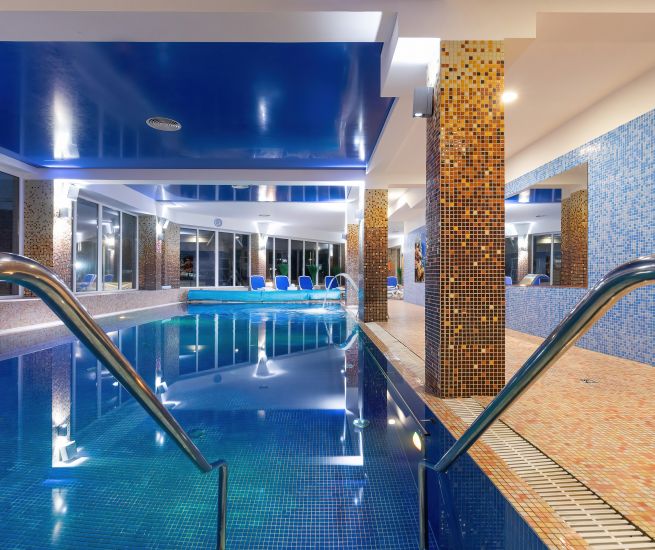 TOTAL RELAXATION
Steam Bath & Sauna
Stay healthy and feel good with a session in our sauna and steam room.

A visit to the sauna or steam room will reduce tiredness, give your body a good detox, improve blood circulation and leave you feeling totally relaxed.

The sauna and steam room are located in the swimming pool complex.
The saunas are open daily from 9 am to 9 pm.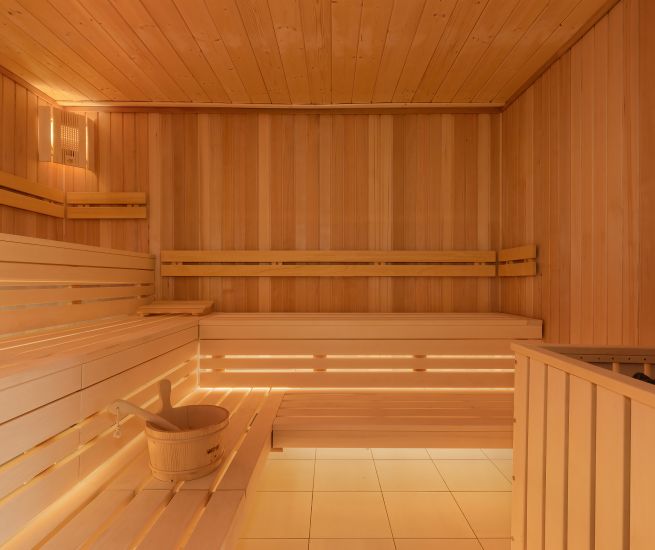 REGAIN YOUR STRENGTH
Massages
Stay healthy, feel good and look great with one of our wide range of classical, oriental and therapeutic massages.

We offer massages that will allow you to forget about the surrounding world.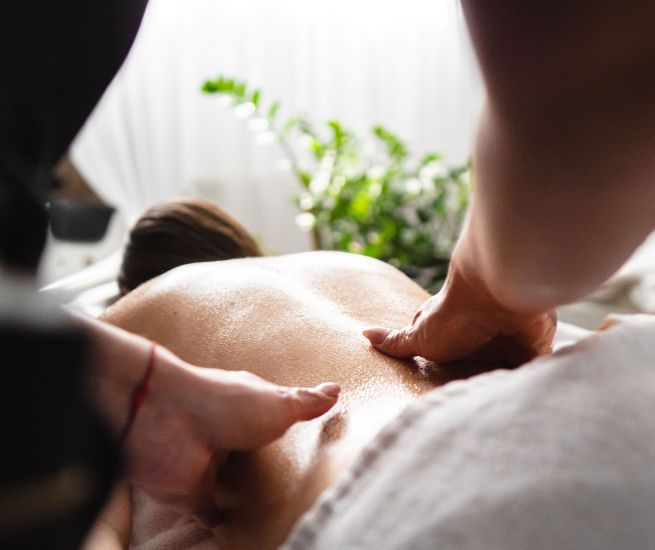 FOR YOUR BEAUTY
Beauty & Cosmetics
Baginski & Chabinka Spa has created a unique atmosphere which stimulates all the senses.
Our aim is to care for your beauty and well-being using natural ingredients of the highest quality, which guarantee the best results possible.